If you installed via Internet Explorer, no need to do anything, your add-in should automatically update.
If you have installed your Breeze Add-ins using the Chrome or Edge Browses, you might be presented with the below message when there is a newer version of the Panel available.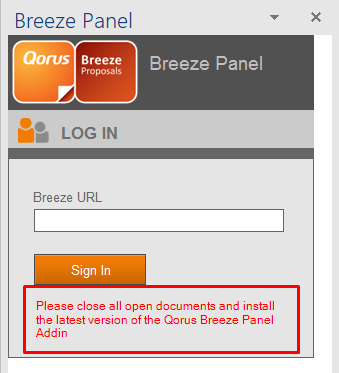 BEFORE YOU RUN THE PANEL INSTALLER, PLEASE ENSURE THAT ALL OFFICE APPLICATIONS (EXCLUDING OUTLOOK) HAVE BEEN CLOSED BEFORE RUNNING THESE INSTALLERS.
1) Log in to your Breeze Proposals dashboard.
2) Click on your Profile (name) found at the top right-hand side of the page. (See below)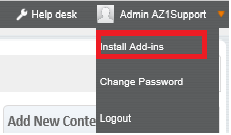 3) Click on the Install Add-Ins button.
4) Select the appropriate version of the Add-In from the supplied drop-down list. (Top Drop Down)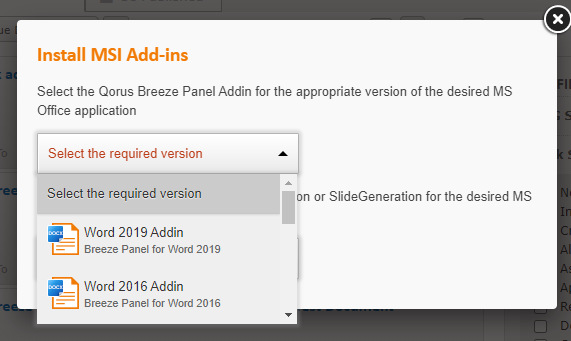 NOTE: All instances of Microsoft Office must be closed prior to installation.
5) Once you have selected the appropriate version of the Breeze Panel add-in click on the downloaded package to start the install wizard.

6) Click next to start the upgrade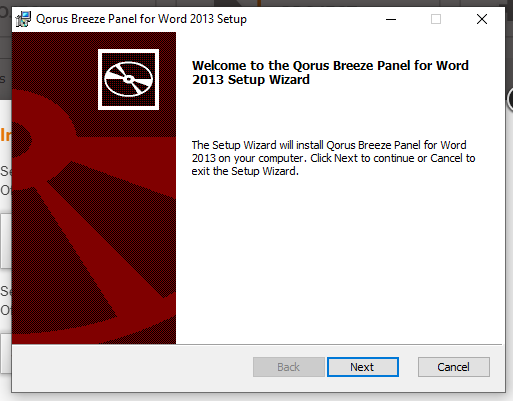 Once the installer ran the user can click finish and the Add-in will be updated to the latest version.