If you receive the following error message whilst trying to upload content, this article applies to you: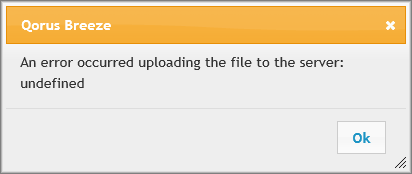 You might be receiving this error message because the title of the document you are trying to upload, contains one of the following characters:

Microsoft SharePoint does not allow the use of these characters in file names, and as such, uploading a file with a name containing any of the above, will fail to upload.  In addition to that, the following will also prevent files from uploading:
making use of the period character (".") in the middle or at the end of the file name


making use of the underscore character ("_") at the beginning of the file name


Microsoft has published two articles explaining the reasons Why you cannot use certain characters and detailing restrictions and limitations.  
TO REMEDY:
Remove the special characters from your file name, ensure it doesn't conflict with any other detailed limitations or restrictions and retry to upload your content.