From within the Knowledge Source you can search for all your content, filter on document states, attributes and specific text to refine your search results.
To Search for Content in the Knowledge Source:
1) Open your Knowledge Source Pane.
2) Search Filters are located on the right of the screen. This will allow you to:
Do a Full Text Search (Optional)
Apply Search Filters (Optional)
3) You can also sort your Search Results by Relevance or Title. Click the Sort Button to Sort Ascending or Descending.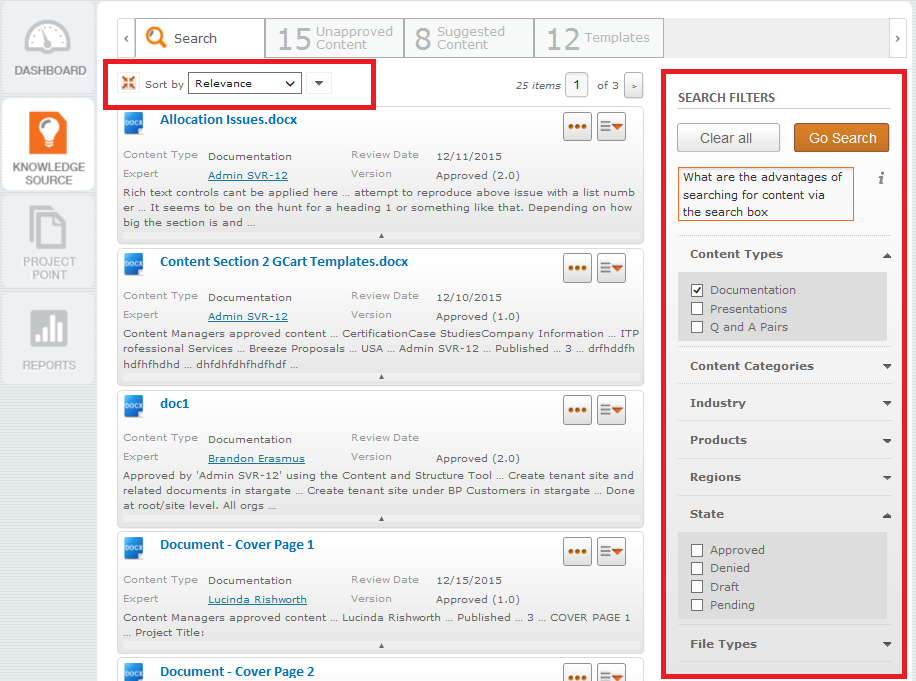 4) When a search term is used to search on, the results will display snippets where the Search Term was located from within the Document: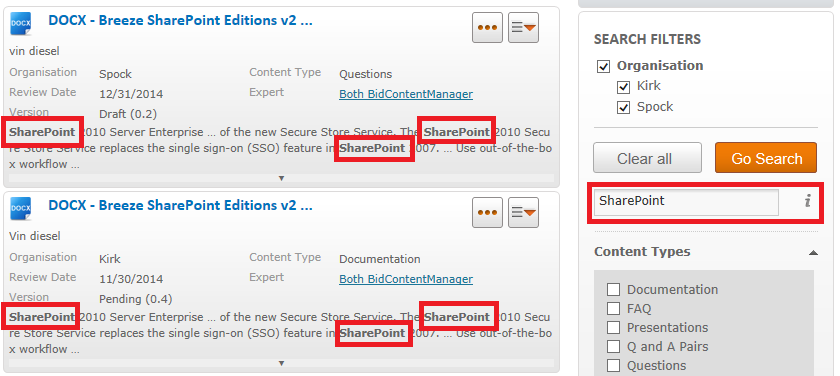 5) 

By default the Snippets area will be expanded but can be collapsed clicking on the Expand/Collapse button for all the items or via the single item expand option as per existing functionality. 
The Expanded/Collapsed selection will remain for the duration of any further searches conducted, navigating away from the Search page and back again will reset this to the default state (Expanded)
Related Articles:
For more information on searching for External Content on the Knowledge Source, read the article located Here.