Approved Content can be removed from the Knowledge Source by Content Managers.
To Delete Content:
1) Search for the Content you would like to delete in the Knowledge Source.
2) Click the Actions (Drop-Down Menu) > Edit Properties

3) Select Delete Item in the Edit Properties window.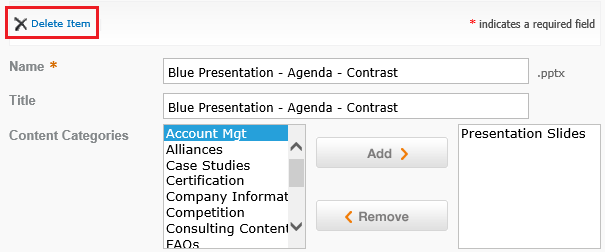 4) Click Ok.