In order to activate the Breeze Panel, you will have to sign in using your Qorus Breeze Proposal (QBP) login credentials.
Once you have installed the Breeze Panel for Word\Excel\Power Point, you will find the Breeze Panel icon in the top right section upon opening a document.
1) Click on the Breeze Panel icon.

2) You will be prompted to enter the required details:
Server: This is the Breeze Proposals site URL.
Username: Same username used to connect to the Breeze Proposals site.
Password: Same password used to login to the Breeze Proposals site.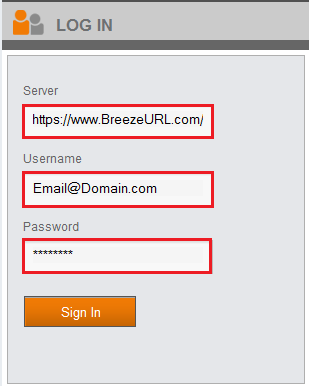 3) Once the above details has been entered click on Sign in.
4) The Panel will then be ready for use.
You will be presented with the following Options in Word\Excel\Power Point

3) In order to verify if you are connected to the correct site and logged in with the correct login details, click on the Settings button.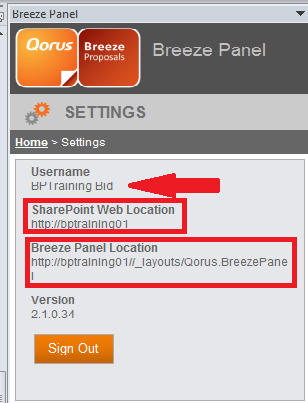 To return back to the Breeze panel click Home.
Related Articles:
For more information on Installing the Breeze Panel add-in, please read the step-by-step instructions located here.