Users with Administrative permissions, can administer (add, edit) Users.
In order add a new user:
1) Open your User Management Panel.
2) Click on 'Add New'.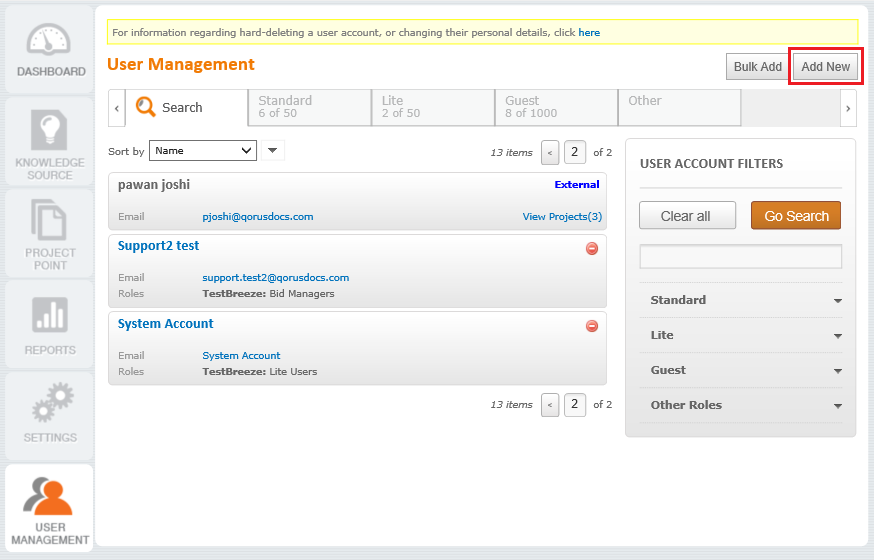 3) Specify the details for the new user, taking note that the following fields are required:
First Name
Last Name
Email Address
4) Specify the User's role(s).
5) In order to send the user their login details (URL, Username and Temporary Password), check the 'Send Welcome Email' box.
6) Click Save.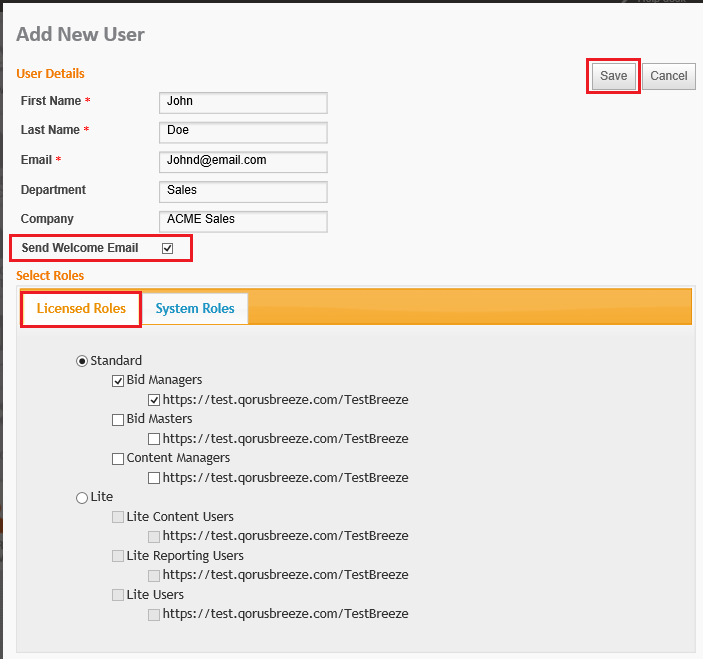 Related Articles:
For help on Understanding Different User Roles, please read the article here.