This article applies to:
Bid Managers
Bid Masters
Super Users
Knowledge Source content refers to re-usable content, that can be added into Project documents, but Knowledge Source content can also be included in a Project Document package.
To include other re-usable content in your Project:
1) In your Project Area, click the Action drop down next to the Project name and select Knowledge Source.

2) The Knowledge Source will be opened within the Project Area. From here, you can search for specific Knowledge Source content.
3) To add content to your Project Documents, click Action > Copy to Project.
4) You can copy the Original content (Use this if the document is to be updated for the specific project), or a PDF Version (if the document is to be distributed to a client).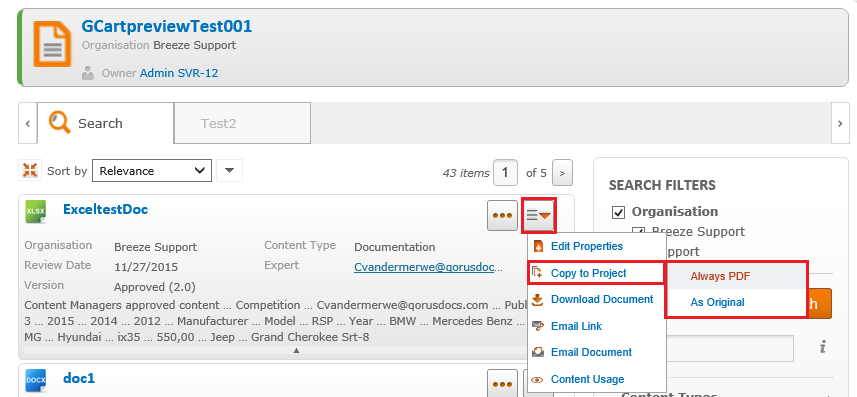 5) A message is displayed to confirm that the document has been copied to the Project Documents. Click Ok.
6) To return to the project Area, click the Project Name at the top of the interface.
A copy of the document will now be visible in the Project Documents list.
Related Articles:
For information on copying Supporting Documents to Project Documents, please read the step-by-step article located here.