This article applies to:
Inserting is used when you wish to insert the complete content item into a Project document.
The Insert function has been enhanced to handle inserting various file types into your documents via the Breeze Panel.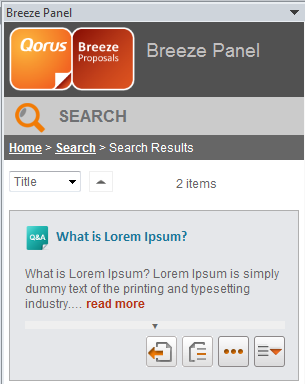 In order to insert content from the Breeze Panel:
1) Click on the insert option from the drop down menu to confirm the action.
2) Then insert the entire contents of a specific Knowledge Source search result document into the Project Document, at the position of your cursor.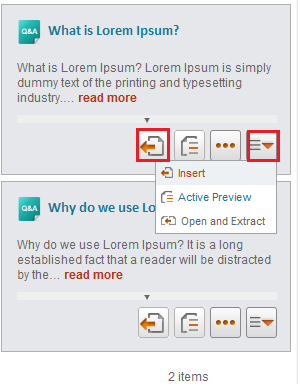 Related Articles: