When attempting to open Report Builder, a user using Internet Explorer 10, may see the following and be unable to start Report Builder:

To overcome this issue, you should enable Compatibility Mode for Internet Explorer before clicking the link to Install .Net 3.5.
1) In Internet Explorer 10, click Tools>Compatibility View Settings
2) Click Add to add your Breeze URL to your Compatibility View list.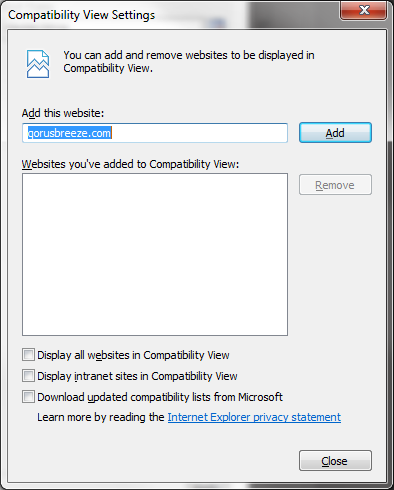 3) Click Close.
4) You may need to refresh IE.
5) When you click on the Install .Net 3.5 link, Breeze will start downloading the required components. This is a once off install and should not be required again.
6) Supply your Breeze Credentials in order to connect to the Report Server.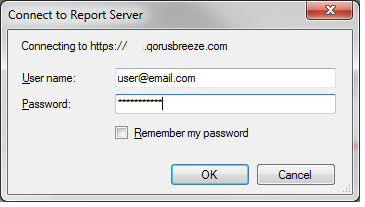 Related Articles:
For more information on report builder, please read the article located Here.