Project tasks of different team members can be viewed via the Tasks tab of a Project.
To view project tasks:
1) In Qorus Breeze Proposals, open a Project, of which you are a Team Member.
2) Click on the Tasks Tab (this tab may be unavailable for some Project Types).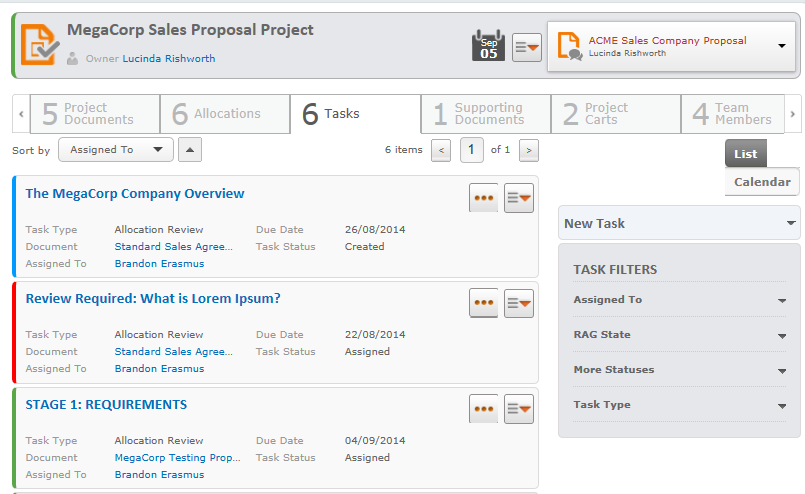 3) The task are listed with the appropriate RAG status and assigned to the designated team members. 
Tasks Can be filtered by Assignee, RAG status, Task Type, etc. New tasks can also be created from this view.
You can also view the list as a Calendar.
Related Articles: