When content is first loaded into the Knowledge Source, it is in a Draft/Unapproved state and has to go through an Approval Process. After it has been Approved, any changes to content, or its properties, will send the content back into a draft state.
As an aside: Editing Content Properties will also change its state to Draft.
Proposal and Bid teams can only use the latest Approved Content version. This means that Content that has never been approved, cannot be used in Proposals.
To Approve Content via the Web Application:
1) Open your Dashboard > My Tasks.
2) Find the Approval Task and Click on the Task Name in order to Open it. Should you see an error page appear, please see the related article below (Compatibility View Settings)



3) On the Task Window, you can supply a Comment (Optional).
4) Click Approve.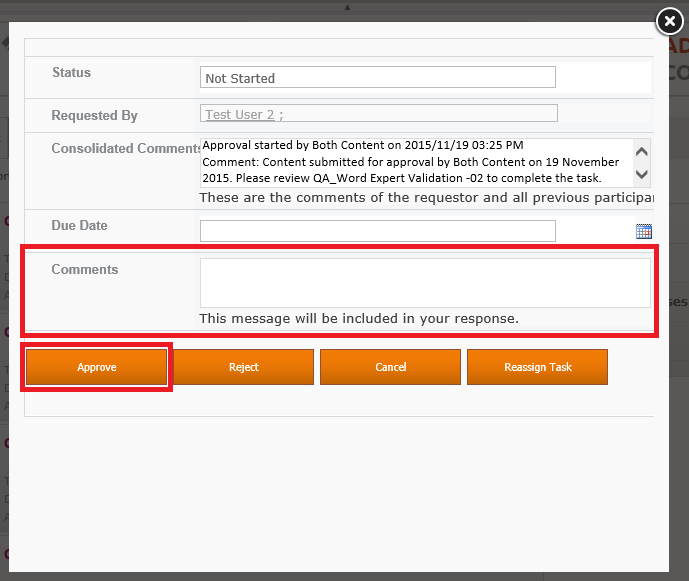 5) Once approved, the content version is updated to a major version and the content becomes available for use by the Proposal and Bid teams.
Related Articles:
For help on Submitting Content for Expert Validation, please read the article here.
For help on Submitting Content for Approval, read the step-by-step instructions, located here.
Ensure that you have added your Breeze site to your IE compatibility View Settings before you attempt to approve a task. Step on how to do this is located here