Qorus Breeze natively supports many File Types, one of them being PDF documents.
When opening a PDF document from within Qorus Breeze, it will open with the PDF Reader that you have installed on your machine.
This will most likely be Adobe Acrobat Reader.
It is important that when Adobe Acrobat Reader opens the PDF that you DO NOT "Check Out & Open" the document and rather select the "Open" option: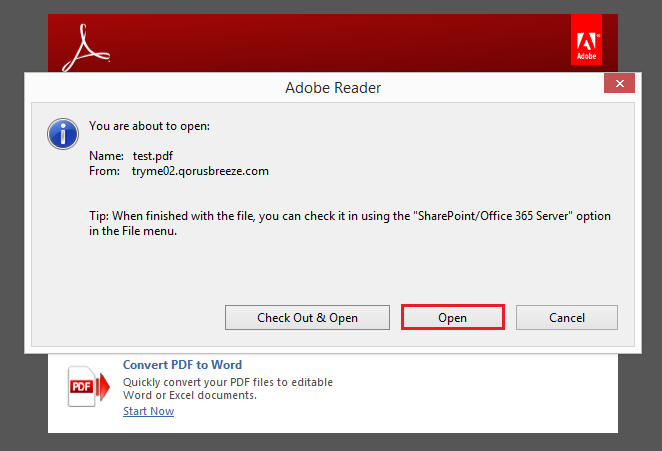 Should you select the "Check Out & Open" option, it can cause abnormal behaviour when Editing Properties of the document and could also affect the Workflow cycle.