With Qorus Breeze Proposals, you have the ability to install the SlideGeneration Add-In with the Profile feature in the Breeze Account Drop-down in the Breeze Proposals Dashboard.
To Install the SlideGeneration Add-In, follow the steps below:
1) Log In to your Qorus Breeze Proposals Dashboard.
2) Click on the Qorus Breeze Profile button on the top right hand side of the screen.
3) Locate the Install Add-Ins button in the drop-down. Click the Install Add-Ins button.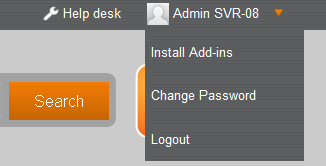 Notice the pop-up window appearing contains two drop-down buttons. The top drop-down is for the Breeze Panel Add-In and the bottom drop-down is for DocGeneration and SlideGeneration Ribbon Add-Ins.
4) Click on the bottom Drop-down button and locate the version of SlideGeneration that would suit you. (If you are running Microsoft Office 2013 then install the SlideGeneration 2013 Add-In)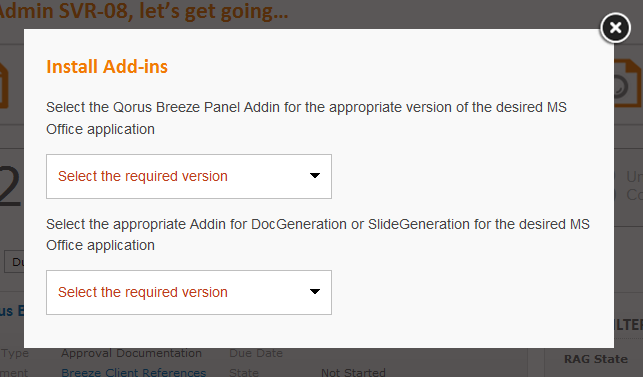 5) You will notice an installer starting up. Wait for it to complete it's initial checks and click on the Install button.
NOTE: All instances of Microsoft Office need to be closed before installation takes place.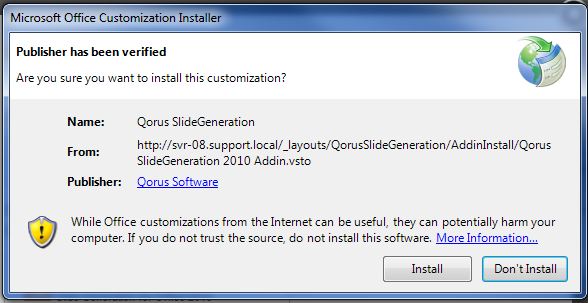 Related Articles: