In order to log into Qorus Breeze Proposals (QBP):
1) In Internet Explorer (IE), navigate to the QBP Site.
2) Enter your Username and Password; this information would normally be supplied to you via a welcome email.
3) Check 'Sign me in automatically' in order for IE to save your login information.
4) Click Sign in.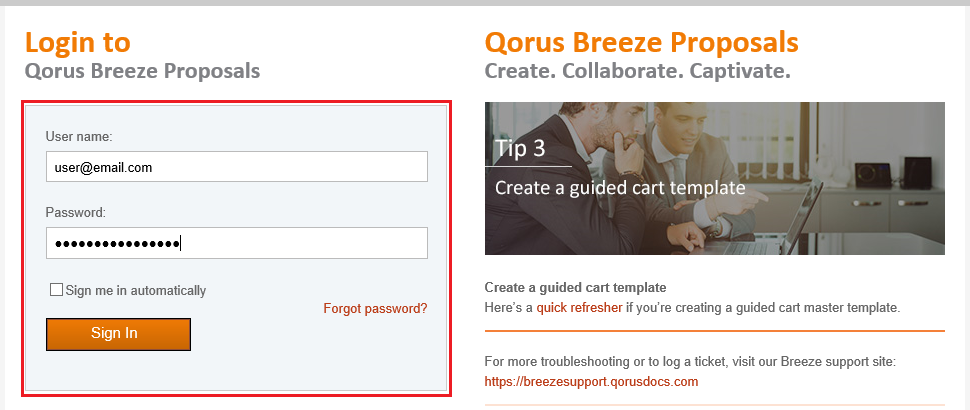 5) Once you have signed in for the first time, it is advisable to change your password.
Related Articles:
For more information on Password Management, please read the step-by-step article located here.