Master Templates with Guided Cart Sections are known as Guided Cart Templates. Guided Carts are used to create documents with a 'Wizard like' experience. The Template authors provide the rules for the content of a proposal type and the Proposal or Bid teams  use the Wizard to select Content.
To create a Guided Cart Template:
1) In MS Word, open the DocGeneration ribbon and click on Content Sections.
2) On the Insert Content window, click on New Content.
3) Find the Guided Cart Section button on the left hand side of the Content Builder window (below Breeze Content).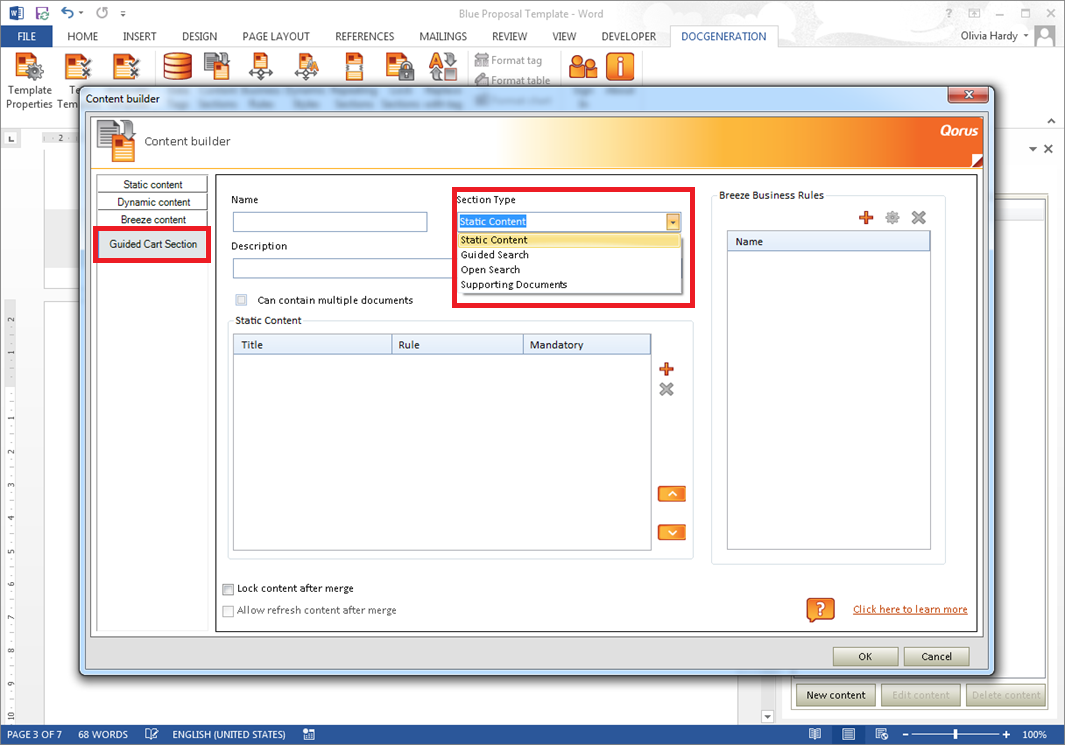 4) Select the type of section you would like to create. Sections could be of type:
Static Content
Guided Search
Open Search
Supporting Documents
5) Each Content type has different options for adding. Please read the article on Different Guided Cart Content Section Types for further information.
6) Once done, click OK to close the Content Builder window.
Related Articles: