You can change your password in 2 ways:
If you are logged into Breeze:
1) Click on your name (top, right-hand corner) & select Change Password.
2) On the Change Password screen, enter a new password in the 'New Password' & 'Re-type New Password' text-boxes. Note that these should match.
3) Click Save.
If you have forgotten your password:
1) On the login page, click the 'Forgot Password' link.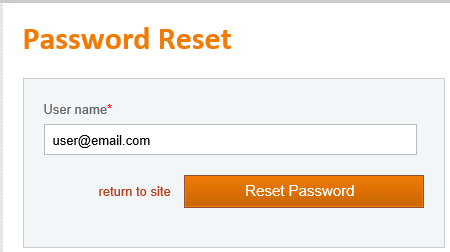 2) Enter your email address & click 'Reset Password'.
3) An email will be sent, advising you of your new, temporary password. 
4) Once signed into Breeze with the temporary password, following the instructions above to change your Password.




5) Click Save.
Please take note of the following Password Policy:
1) Your new password cannot be the same as any of your previous 12 passwords.
2) Your password must consist of at least 8 characters.
3) Your password must not contain your account name or parts of your full name that exceed two consecutive characters.
4) Your password must be a mixture of:
Uppercase characters
Lowercase characters and
Special characters (@, #, !, etc)
Related Articles: