This article applies to:
Bid Managers
Bid Masters
Super Users
If you have received an RFP or created custom content for a particular project, you can upload it as a Supporting Document.
Including Supporting Documents in your Project Documents allow you to include the Supporting Document in your content for distribution.
To add Supporting Documents to Project Documents:
1) Start by adding your document to the project's Supporting Documents.
2) Once the Supporting Document has been added, Click on Actions > Copy to Project Documents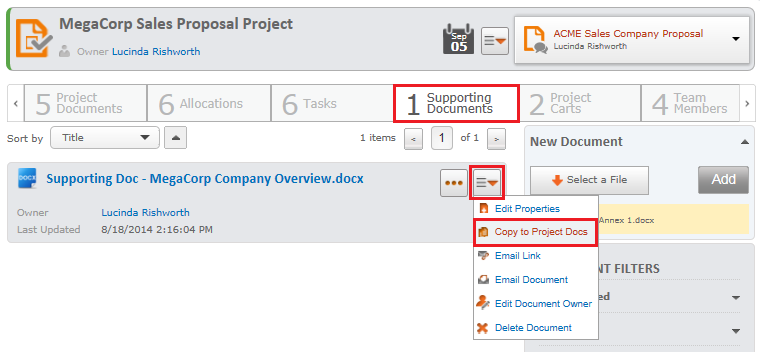 3) The document will now appear under the Project Documents list.
Related Articles:
For more information on Uploading Supporting Documents to your project, please read the article located here.