This article applies to:
Bid Managers
Bid Masters
Super Users
From within the Project Dashboard, team members can collaborate on the creation of documents, respond to RFPs, build sales presentations and even generate simple quotes.
Project Documents can be built using Project Carts, or directly from the Project Documents tab. Projects can have multiple Project Documents.
1) In your Project Dashboard, click on Project Documents. (Depending on the Type of Project selected, your Project Dashboard may differ from the one shown below.)
2) Click on New Document.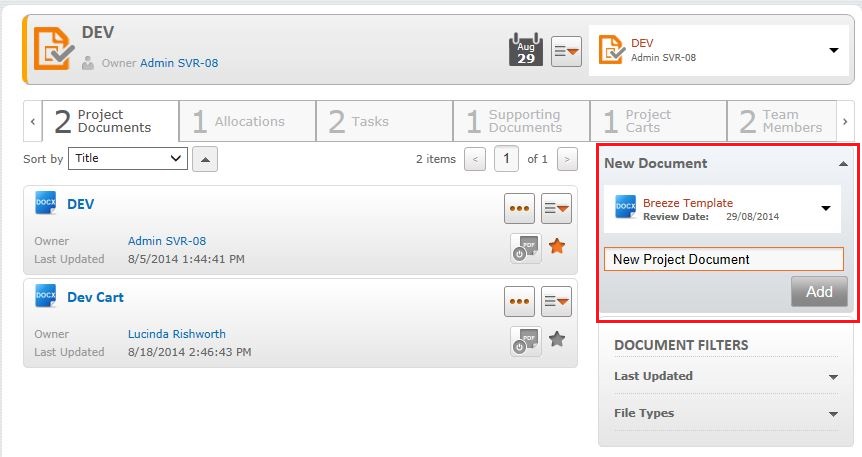 3) Select a Template from the drop-down list.
4) Provide a Name for your Project Document.
5) Click Add.
The document will be added to the Project Documents list from where you may open it for editing.
Related Articles:
For more information on Creating a New Project Document from a Project (Guided) Cart, please read the step-by-step instructions located here.
For more information on Building Project Documents from a Project (Guided) Cart, please read the article located here.