Using Active Preview in the Breeze Panel is a function that allows you to "preview" content before extracting a section of text into the document.
This function does not allow the user to insert images or maintain source formatting.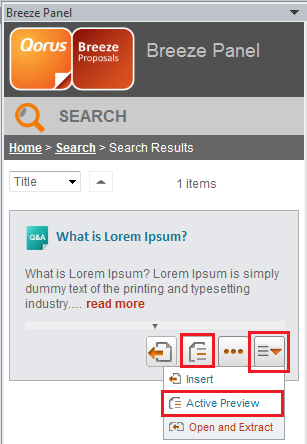 1) After performing a Knowledge Source search, click the Active Preview button, or Actions > Active Preview.
2) You can now select and drag and drop content into the document, or use the Action Button for more functions.
3) Once the desired content has been inserted, return to your search results by clicking the Search Results breadcrumb navigation at the top of the screen.

Related Articles: