This article applies to:
Bid Managers
Bid Masters
Super Users
Some of the Project (Guided) Cart sections may include one of the following search options.
Restricted Search:
A Restricted Search is when Search criteria has already been defined by the Template Manager. Click Search to view results that meet the requirements set for the Restricted Search; these requirements cannot be changed by you: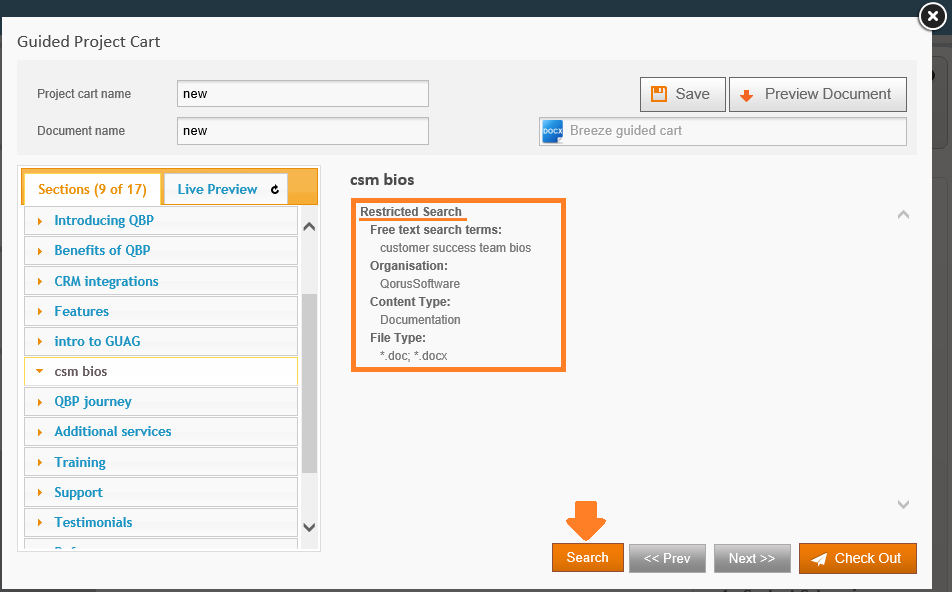 Unrestricted or Open Search:
An Unrestricted or Open Search is when you can define your own Search Criteria. Click Search to search the Knowledge Source for any content. You can edit the search requirements as needed.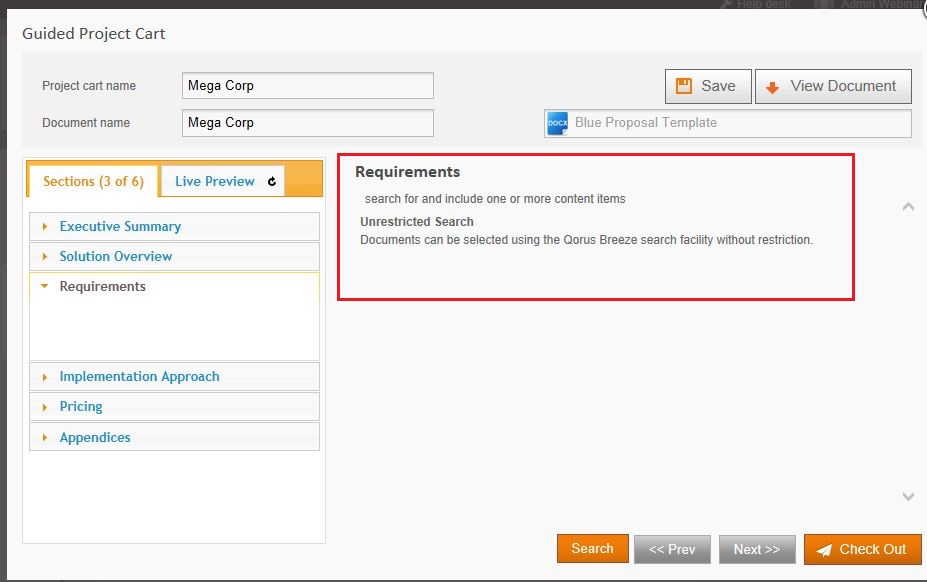 Adding Content to your cart:
Clicking on Search will open the Knowledge Source.


For a Restricted search, you will not be able to adjust the Search criteria. For an Open search, you can adjust the search criteria as needed.


Click on the Cart icon to add content to your cart.


A check-mark is added to added content's Cart icon.


To return to your Guided Cart, click on the Document Cart on the right of the Project Area banner.


NOTE: The Template Author may limit the number of content items that can be added to a Section (limited to one item only, or may items). If the section is limited to one content item, you will be taken back to the Guided Cart once you have selected one item from the list.
Related Articles: