Overview
The purpose of this feature is to provide an intuitive way for users to group documents which are being used in projects.  The new feature allows a user to tag project- and supporting documents and then when viewing a list of documents apply a filter to easily view only a particular set or grouping of documents.
This is an optional feature and will only be visible to users if the configuration described in this document is applied.

Default Classification Values
This feature requires configuration at the site level as well as per project level. Documents can be classified or grouped together. In order for a user to classify or group a document, the document needs to be tagged with a classification value. The list of default classification values can be configured at site level. Users will not have access to this list and it will be configured by the administrator or support user. 
The following diagram illustrates seven site classification values on the project type for which each will be visible.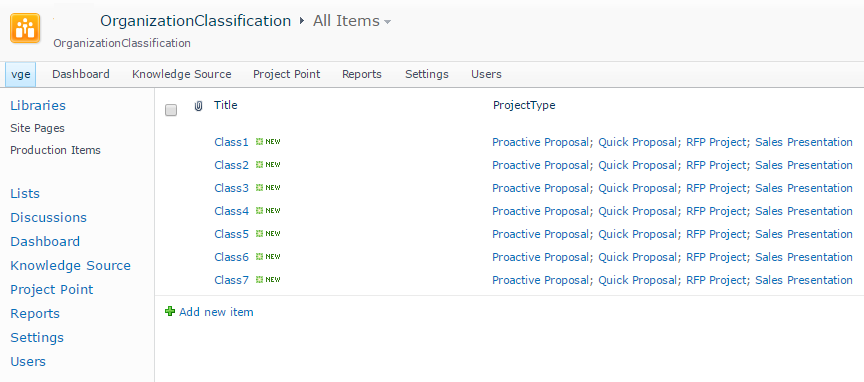 Project Classification
In order to tag a document with one or more classifications values, the project needs to be configured with the classifications values. The user (Bid Master/Project Owner) can access the configuration page from the 'Classification' shortcut on the project command bar.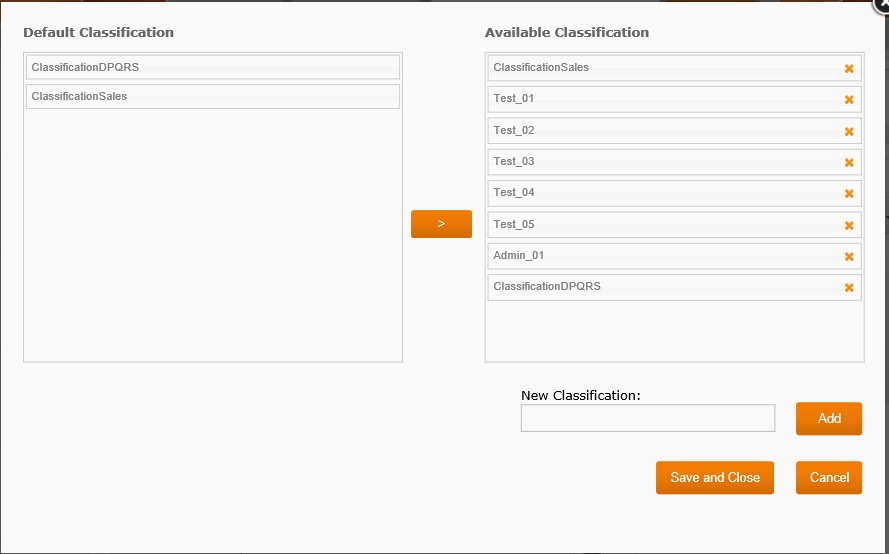 The project document classification windows contain two columns. On the left are the default classification values configured per site (for the project type) and on the right is the classifications which the user selected to be available for users to tag project and supporting documents with. A new custom classification can be added which will then only be available to this project
 Tagging Project/Supporting Documents With Classifications

There are two ways to tag documents with classifications;
 The user can access the Quick Classify function from the document action menu.
When the user clicks on the document action menu the available commands will fly out. The Quick Classify command is new. When the user clicks on the Quick Classify command the top 5 classification options configured for this project is displayed. The user can select or deselect one or more values which the document will be immediately tagged with.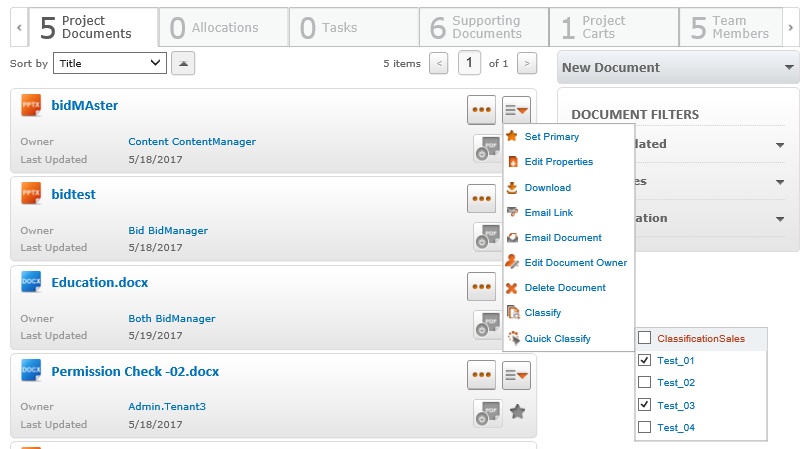 If the user wants more classification options than what is presented on the Quick Classify menu, he/she can access the full classification screen from the 'Classify' command on the document actions menu.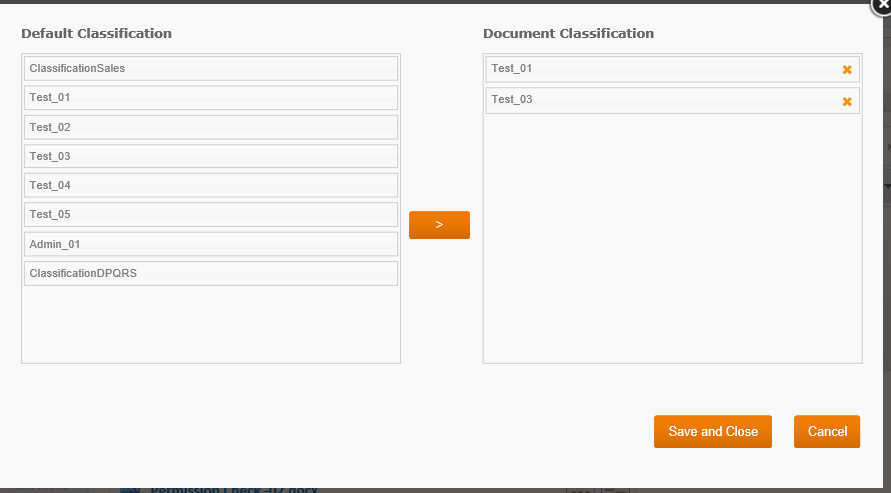 The document classification dialog allows the user to tag the document with one or more classification values by selecting values from the 'Default Classification' list on the left.
The document classification tags are shown in the 'Document Classification' list on the right.
Filter Documents View

The users can filter the list of displayed project- or supporting documents by selecting one or more classification values in the 'Document Filters' bar.